Latest News
Thursday 16th April 2015. Bardsey Village Hall AGM. All Bardsey residents are invited to the Village Hall Management AGM in the Village Hall at 7.30pm. Followed by the Annual Parish Meeting at 8pm. Details of the Neighbourhood Plan will be available.

Come and join us on SATURDAY 21 MARCH. From 12noon - 10pm at Bardsey Village Hall. 24 YORKSHIRE BEERS. Dance/listen to 'THIS WAY IS UP' Back by popular demand. £5 entry. In aid of the Village Hall Redevelopment Fund.

In aid of the Village Hall Development Fund. 3 course supper, bar and dancing to Ceilidh Band. Admission by ticket only. £22 each from Alex 0113 2892689. 7pm Bardsey Village Hall.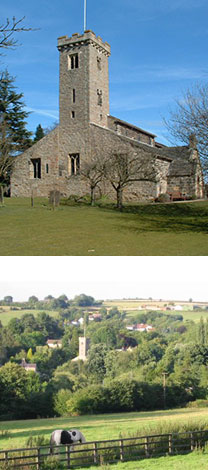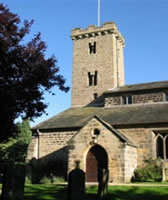 Welcome to the home page of Bardsey cum Rigton community.
We do hope that you will enjoy visiting and viewing all the wonderful pages on this unique website and let us know your suggestions for adding useful information.
It is situated in beautiful countryside alongside the A58 road approximately 8 miles to the NE of Leeds and 4 miles SW of the market town of Wetherby both of which provide excellent links to the Country's motorways
When using this web site, click on the images on the right for a short description and larger image.